Banquet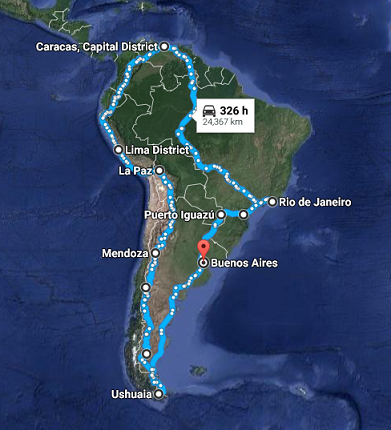 The conference banquet will be held on the evening of Thursday, May 25th 19:30, in the Darwin Studio (Niceto Vega 5350), located in the heart of trendy Palermo, where many of the liveliest cafes, bars and nightclubs are located.
The banquet theme is Latin America, celebrating ICSE's first visit to the region. It will be recreate an informal market/festival style with different food options that cover a 24.000km journey. Starting from the pampas, going south along the Atlantic coast to Patagonia, and then north along the Andes through the wine regions of Mendoza and San Juan and up to the 3500 high plateau shared by northern Argentina and Chile together with Bolivia and Peru. Continuing north, always following the highlands, the journey will visit Lima and Caracas only to then come down south again along the Atlantic to visit Rio de Janeiro and the tropical rainforests of the upper Paraná basin and Iguazú Falls. Each stop will have local food and matched drinks, so there will be plenty to choose from. There will be live music, including tango, dancing, again including tango, but also some other surprises.
Reception
The conference reception will be held on the evening of Wednesday May 24th, 19:15 at the Sheraton Conference Center. Drinks, some food and live entertainment will be provided. Attendees may have a chance to improve their tango dancing skills...