VENUE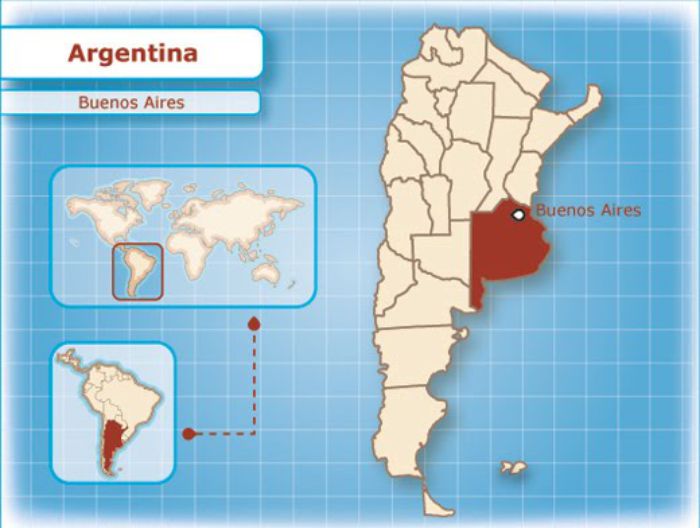 Buenos Aires is the capital and largest city of Argentina, and the second-largest metropolitan area in South America. It is located on the western shore of the estuary of the Río de la Plata, on the continent's southeastern coast. The Greater Buenos Aires conurbation, which also includes several Buenos Aires Province districts, constitutes the third-largest conurbation in Latin America, with a population of around fifteen and a half million.
Buenos Aires is the most visited city in South America (ahead of Rio de Janeiro) and the second most visited city across Spanish Latin America. It is also one of the most important, largest and most populous of South American capitals.
Buenos Aires is a top tourist destination, and is known for its European-style architecture and rich cultural life, with the highest concentration of theatres in the world. There are direct flights to Buenos Aires from most major Latin American cities, many major US cities (including Atlanta, New York, Washington, Miami, Dallas, Houston) and EU cities (including London, Paris, Rome, Madrid, Amsterdam, Estambul, Frankfurt, Zurich). There are also direct flights from major cities from the rest of the world (including Johannesburg, Doha, Sydney).
Things To Do in Buenos Aires
Culture
Strongly influenced by European culture, Buenos Aires is sometimes referred to as the "Paris of South America". The city has the busiest live theatre industry in Latin America, with scores of theatres and productions. In fact, every weekend, there are about 300 active theatres with plays, a number that places the city as 1st worldwide, more than either London, New York or Paris, cultural Meccas in themselves. The number of cultural festivals with more than 10 sites and 5 years of existence also places the city as 2nd worldwide, after Edinburgh.
Language
Known as Rioplatense Spanish, Buenos Aires' Spanish (as that of other cities like Rosario and Montevideo, Uruguay) is characterised by voseo, yeísmo and aspiration of s in various contexts. It is heavily influenced by the dialects of Spanish spoken in Andalusia and Murcia. A phonetic study conducted by the Laboratory for Sensory Investigations of CONICET and the University of Toronto showed that the prosody of porteño is closer to the Neapolitan language of Italy than to any other spoken language.
Tango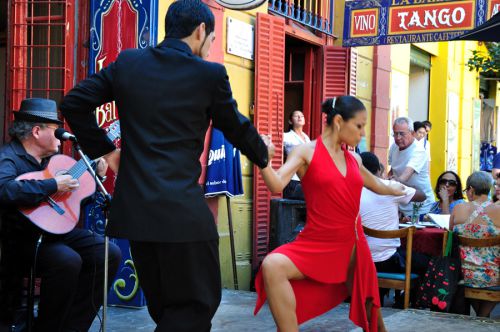 Tango music's birthplace is in Argentina. Its sensual dance moves were not seen as respectable until adopted by the Parisian high society in the 1920s, and then all over the world. In Buenos Aires, tango-dancing schools (known as academias) were usually men-only establishments.
On 30 September 2009, UNESCO's Intergovernmental Committee of Intangible Heritage declared tango part of the world's cultural heritage, making Argentina eligible to receive financial assistance in safeguarding this cultural treasure for future generations.
You can flight to either of the Buenos Aires airports: Ministro Pistarini International Airport (EZE) and Jorge Newbery (AEP) (usually referred to as "Aeroparque"). EZE serves most of the international flights. AEP serves mostly domestic and regional flights, but no large planes. The ICSE 2017 conference venues are located in the heart of Buenos Aires city, 6.7 km away from AEP and 33.7 km from EZE.
If you are landing at EZE, get a pre-paid taxi with one of the companies located immediately after customs. Alternatively, you can hire a shared ride on shuttle services through Manuel Tienda Leon at the same location.
If you are landing at AEP, you can get a local bus (33 or 45) to the Sheraton but will need to buy a "SUBE" transport card before hand. Alternatively you can get a taxi from the taxi rank. The fare to the Sheraton should be around 10USD (note that the taxi meter displays final price in local currency).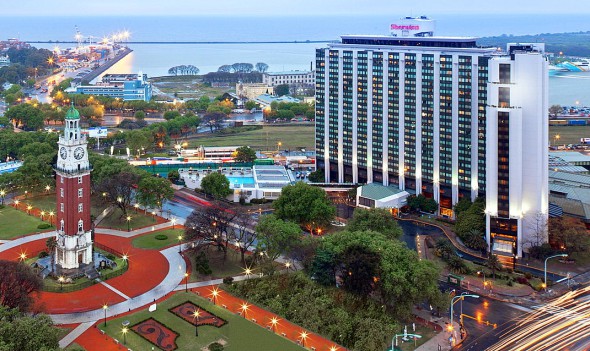 The 39th International Conference on Software Engineering will have two venues. The main conference will take place from 24 - 26 May 2017 and will be held at Sheraton Buenos Aires Hotel & Convention Center, San Martín 1225 - Buenos Aires, Argentina. The pre/post conference events will be from 20 - 23 May and 27 - 28 May 2017. They will be held at Pontificia Universidad Católica Argentina (UCA)
Strategically located 400 meters from Florida Street, Sheraton Buenos Aires Hotel & Convention Center offers luxurious accommodation with stunning views over Rio de la Plata. It is located in the heart of the city, 6.7 km away from Jorge Newbery Domestic Airport and 33.7 km from Ezeiza International Airport. It is an ideal location for walking to main downtown and Puerto Madero tourist attractions and only a short bus ride away from the rest of the other major tourist attractions (Palermo, Recoleta, Boca, etc.)
Sheraton Buenos Aires Hotel & Convention Center features a spa, 2 pools and 2 restaurants. With stylish decor in light colors, rooms at Buenos Aires Sheraton feature satellite TV and minibar. Its large windows provide plenty of light and panoramic city views. The Cardinale Restaurant specializes in Italian cuisine. There is also a bar offering quality drinks and piano concerts. Spa facilities include a sauna and a heated pool. Guests can relax on sun loungers by the outdoor pool, play tennis or use the gym. The reception, open 24 hours, offers currency exchange services and airport shuttle service.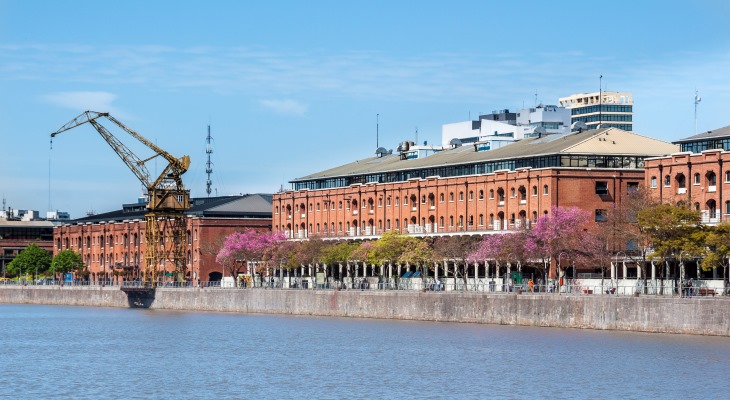 Pre and Post conference activities (Workshops, Co-Located Events, Technical Briefings, New Faculty Symposium and Doctoral Symposium) will be at Pontificia Universidad Católica Argentina (UCA).
The Puerto Madero UCA Auditoriums are located only 20 minutes walk from Sheraton Buenos Aires Hotel & Convention Center along the beautiful Puerto Madero district. They are composed of a cinema, two auditoriums, a multipurpose room for 800 people, several meeting rooms, classrooms and multiple spaces that easily integrate into the central halls, providing a large number of possible uses.